With all the talent here.. I figured I'd reach out the brain trust and see if I can get some help!
I am looking for a font.. that I can NOT seem to track down. I have searched all ends of the web, blogs... followed links and comments and everything I could find but to no avail.
I am trying to finalize a PROP, from the Iron Man 1 movie of the Jarvis Holographic Keyboard.
Here are some pics of the 'blueprint' to try and see the font and possibly help find the REAL ONE or an acceptable alternative.
HD: (incomplete)

Complete version (SD):
Pic of it is use: (screen used prop)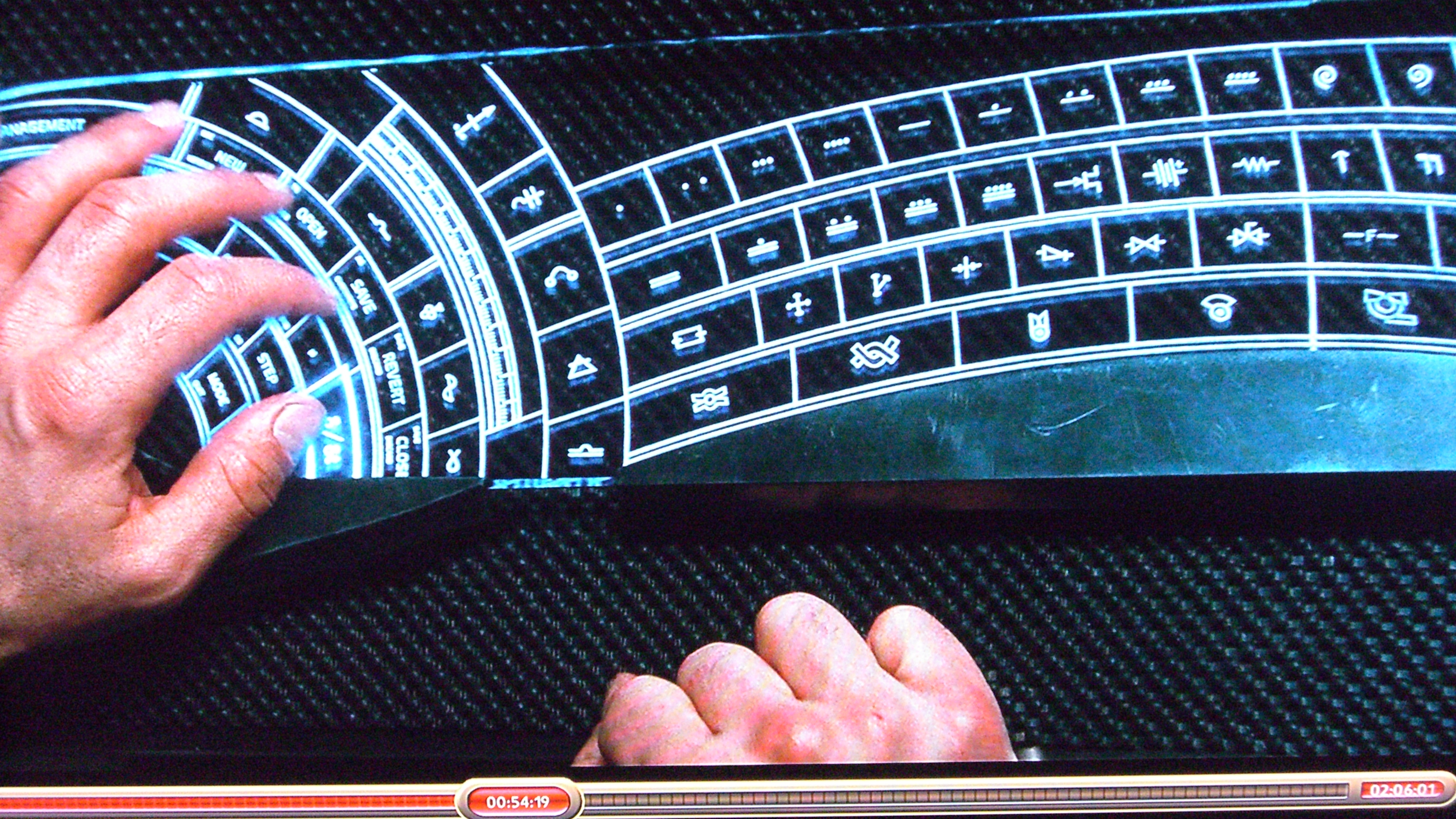 * to be clear, I am trying to identify the font used on the LEFT side of the keyboard.. the actual text on the keys.
On the right side.. I believe all those symbols/glyphs are electronics symbols mixed in with some Mayan (math?) symbols? (if anyone gets a handle on those symbols either a font or vector... PLEASE LET ME KNOW!)
From my travels.. (and talking to the original artist who created it for the movies.).. lol
I was told his notes (from back then) said the font was called PrecrimeSansMedium
Some digging got me the creator of the font, but not the font itself (from what I gather was never available for purchase.... but that doesnt mean it dont exist or cant be found elsewhere)
Jens Gehlhaar + Precrime
is the info I have..
there is also rumors that a free version of this font family was created called: Prevision
I have most of the vector file done.. maybe 60% of all symbols traced (although I would rather a font or vector images of these 'symbols')... and did NOT want to go down the road of trying to trace the font itself..
Let me know if any of you super sleuths come up with anything please!
thanks!
size note:
Looks like if I am making the first post, I have the edit button back again!!